History
Humble beginnings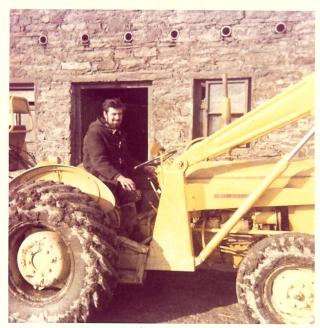 Stephen Christian & Sons is a family run business first established in 1969 by Stephen himself, at the time a young father of two, with the purchase of a Massey Fergusson digger. Work then consisted of land drainage schemes for the Manx farming community and the Manx governments board of agriculture. Having been brought up as a farmer, he had the knowledge to provide sympathetic treatment of the Manx countryside. This gave him the ability to improve the land without any detrimental effect to wildlife or the landscape of the island.
Stephen Christian & Sons LTD is still a totally Manx owned and operated company, now run by Richard and Edward Christian .
Today we still have the same understanding of the environment in which we live and work but we have gained the experience over years to become the most knowledgeable plant hire and groundworks company on the island today. We have an outstanding reputation for quality workmanship and are competitively priced.